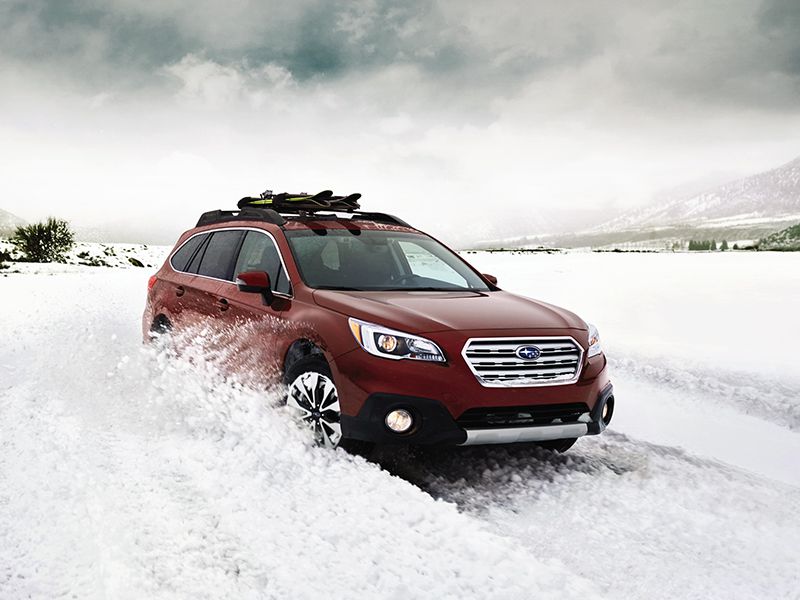 Skiing is in most cases a serious undertaking – if only because it involves a journey of several hundred kilometers, and often even longer. In winter conditions and with crowds of holidaymakers on the roads, travelling by car will be demanding, but due to the need to take luggage and ski or snowboarding equipment, it will still probably prove to be the most comfortable choice.
If you go skiing in your own car, in addition to performing a few basic activities to prepare the vehicle for the road, it will also be necessary to update your knowledge of the current regulations and to provide some necessary winter accessories for drivers.
Is your car suitable for a winter trip to the mountains?
Anyone who intends to go to the mountains in their own car should first of all honestly answer two questions: "Will my vehicle meet the demands of winter mountain conditions?" and "Will I, as a driver, surely be able to cope with the hardships that accompany such an expedition?
This first question should make it possible to think not only about owners of 20- and 30-year-old vehicles (a breakdown resulting in the immobilization of the vehicle in the event of a dozen or so degrees of frost or a snow blizzard is a really serious matter), or small cars (there is an obvious problem here with packing the whole, necessary in the context of a ski trip, equipment), but also owners of sports and rear-wheel drive cars.
It is no secret that low-suspended rear-wheel drive vehicles, equipped with wide tires, do not perform well in mountainous, winter conditions. By the way, virtually any rear-wheel-drive vehicle can have trouble climbing steep, icy climbs.
The second question is simply whether a driver feels compelled to drive several hundred or even more than a thousand kilometres under difficult conditions. Driving with intense and prolonged snow requires a lot of concentration and is simply more tiring. In addition, there are frequent traffic jams and the fact that part of the route will most probably be covered either before dawn or after dark. These issues really need to be kept in mind, even when driving a high-end 4×4 car.
Preparing the car for the winter route
Those who decide to travel by their own car must first of all ensure that it is properly equipped and prepared for the road. Naturally, it is also necessary to assess its technical condition. In particular, the battery should be in good condition, which at low temperatures and frequent short journeys may eventually refuse to cooperate.
The brake system, fuel filter, windscreen wipers and vehicle lighting must also work perfectly – especially important in conditions of insufficient visibility, which is not difficult on mountain roads in winter. All lamps should not only be efficient, but also clean, so it's good to wipe them wet before and after you get there.
Which winter car accessories will be useful during your skiing holiday?
Those drivers who have buried themselves in the snow at least once or couldn't start the car on a cold morning will know that winter sports car accessories can be really useful. So when you go on a winter holiday with your car, you also need to take with you the products that enable you to fight the effects of very low temperatures and heavy snowfall.
Starting cables, a car body snow brush, a shovel-shedder, a windshield scraper, lock and window defrosters and even a small bag of sand that can be poured underneath the wheels starting from an icy surface – these are essential equipment for any driver who sets off on a longer journey in winter.
Carrying skis in the car – it is better to avoid this
The proper packing of ski or snowboard equipment which is not very handy to transport is one of the biggest challenges facing those drivers who do not have a ski boot and do not intend to invest in it. However, it must be made clear that transporting skis in the car is really a last resort, as it is neither safe nor comfortable.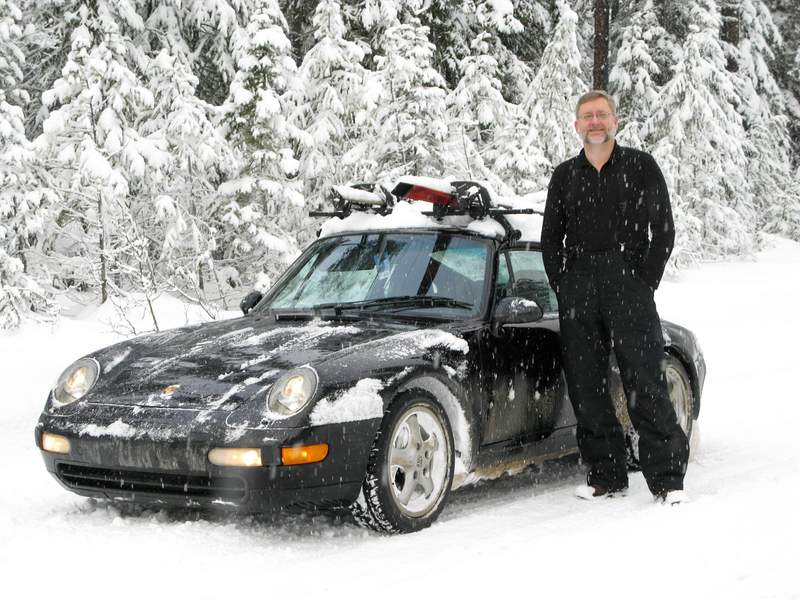 What's more, in some countries transporting equipment in this way is not allowed and may end up with a fine. If, however, another solution is not considered, it is good to secure such problematic luggage with towels or other fabric. This will protect both the seat or trunk and the equipment itself from possible scratches.
Skiing in foreign mountains – remember the regulations
If the destination is a foreign ski slope, it is essential that you become familiar with the regulations in force in both the destination country and the one you will be crossing on the way. Each country has its own requirements for e.g. compulsory equipment, and not complying with them is an easy way to get a ticket.
Before going skiing abroad, it is also good to know what equipment cannot be used in each country. It is worth remembering that in some countries it is not allowed to use CB-radio or navigation with an anti-beam. What's interesting, when it comes to antiradar, problems can happen to the driver even if he will not use it – it is enough that a police patrol finds the antiradar in the trunk.
Before the journey it is also worth to make sure that you have insurance for your vehicle in your country. By the way, you can also consider buying an additional Assistance package, which will provide the necessary assistance, e.g. in case the keys are locked or the car breaks down more seriously.
What to remember when you are already there?
Whether the destination is the real challenges begin only when you get there. As the mountain trails are full of surprises during the winter, even when travelling short distances, it is important to maintain maximum concentration.
It is also not worth to underestimate the snow chain signs – if there is a snow cover on the road, it is best to put it on the wheels immediately. Later on, when a steep hill starts, it may simply be too late and the loss of grip will end up with the car rolling down.
You should also be particularly vigilant when approaching the vehicle from the opposite direction. Many mountainous sections are really narrow and sometimes, even in good weather conditions, drivers need to exercise a lot to avoid getting hooked. If, in addition, there is a steep road with snow or ice on it, it can get really dangerous.
That's why it's good to cover such sections if possible when no car is coming from the opposite direction. And if there is already a risk of a collision, the best solution is to brake the engine heavily (if necessary, it is good to go down even to first gear).
It should also not be forgotten that near ponds and lakes, as well as in wooded areas, there may be more difficult conditions than in the rest of the area. In these areas ice and moisture persists longer, which some drivers may forget. With all of the above in mind, you significantly increase your chances for a safe and stress-free winter holiday.